Polls Show Public Has Moved On From Standards and Assessments Debates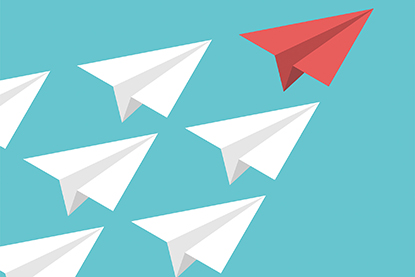 America has spoken: high standards are here to stay.
This year's Education Next and Phi Delta Kappa International (PDK) polls show that the public has largely moved past the debate around academic standards and annual assessments to focus on the critical issues of increasing equity, teacher compensation and school safety.
Standards Controversy Subsides
Despite becoming a political football in the early years of the policy, high academic standards—including when identified as Common Core State Standards—have become an integral part of how we prepare students for success in college, careers and life. While the Common Core brand still faces challenges, public support for using "the same standards" is unwavering at 61 percent.
Regardless of what the academic standards are called, what is important is that we're raising the bar for all students. Since states first began adopting higher standards in 2010, many have reviewed and revised their standards to meet local needs, while still maintaining the rigor our students deserve.
Make no mistake, there is still far more work to be done to support teachers and students in meeting these expectations. PDK found that more than 55 percent of Americans say schools in low-income areas have lower expectations for their students than schools in more affluent areas.
Moving forward, it's imperative that states keep consistency in their standards and provide teachers the time and support they need to increase rigor in their classroom for all students.
Steady Support for Assessments
In another sign that standards and assessments are no longer subjects of contested debate, Education Next shows support for annual assessments has remained steady, with two-thirds of Americans in favor of testing students in math and English language arts each year in grades 3 through 8 and once in high school.
For years now, we've seen consistent support for annual assessments, particularly among communities of color. Without feedback from these tests, students, parents, educators and policymakers have no idea if schools are serving all students. Now that states have multiple years of information from their aligned annual assessments, they are able to make well-informed decisions about how to best support students, particularly traditionally-underserved students.
Changing Priorities
As this year's polls illustrate, there are many pressing issues that impact classroom learning that deserve our attention—with concerns related to the teaching profession—particularly teacher salaries—and school spending rising to the top. PDK also highlights growing fears among parents over issues of school safety and security.
These are the issues that communities want to see tackled at the statehouse. As we approach the midterm election, candidates should heed the directive that the debate on standards and assessments has passed.
Let's build on the progress made and work with communities to better support schools, teachers and students to raise academic achievement.
Jim Cowen is executive director of the Collaborative for Student Success
About the Collaborative for Student Success
At our core, we believe leaders at all levels have a role to play in ensuring success for K-12 students. From ensuring schools and teachers are equipped with the best materials to spotlighting the innovative and bold ways federal recovery dollars are being used to drive needed changes, the Collaborative for Student Success aims to inform and amplify policies making a difference for students and families.

To recover from the most disruptive event in the history of American public schools, states and districts are leveraging unprecedented resources to make sure classrooms are safe for learning, providing students and teachers with the high-quality instructional materials they deserve, and are rethinking how best to measure learning so supports are targeted where they're needed most. 
Back to The Latest News