January 23, 2017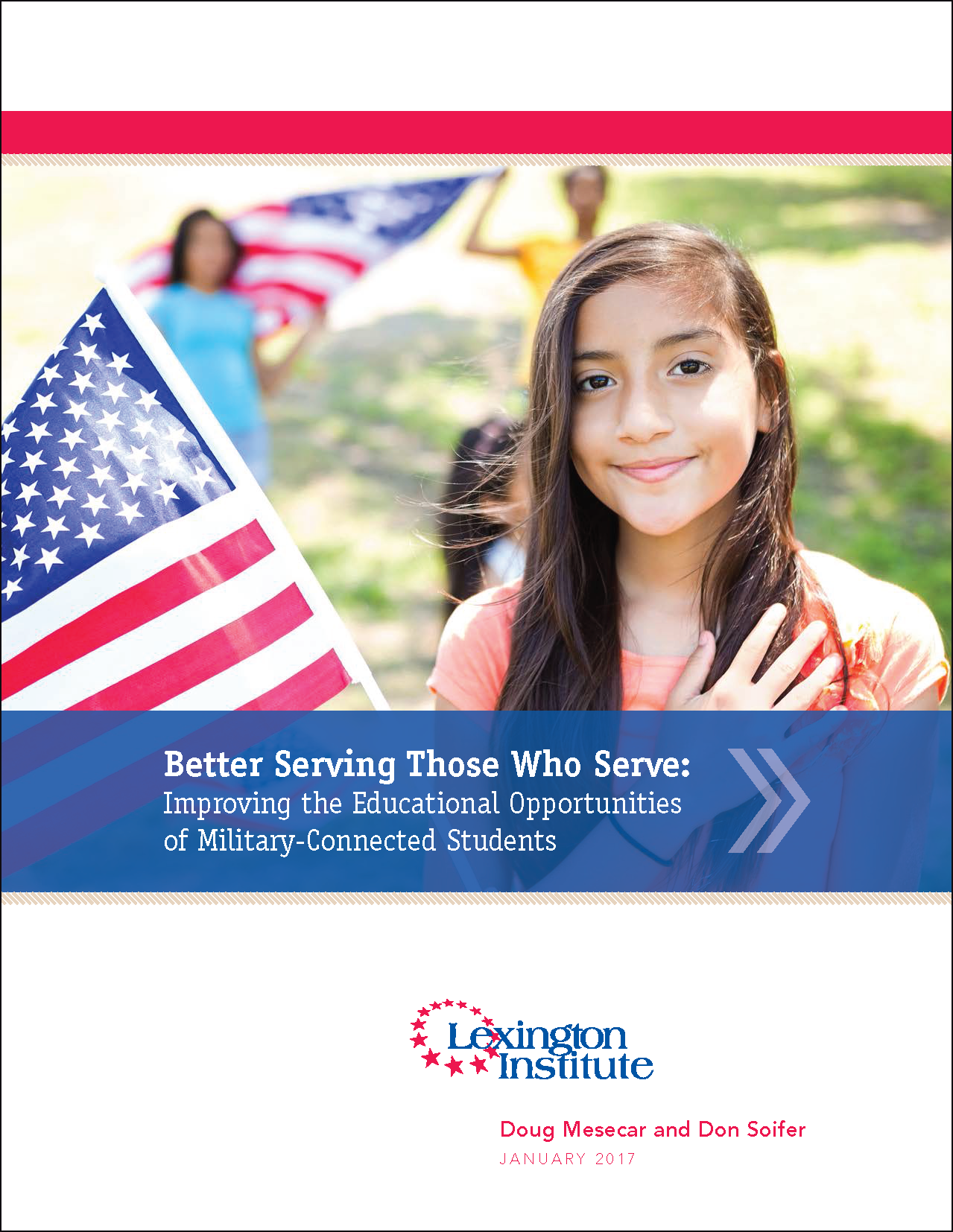 For the more than 1 million school-aged children in public schools that have a parent serving active duty in the United States military, access to a high-quality education can be problematic.
With that in mind, the Lexington Institute's new report, "Better Serving Those Who Serve: Improving the Educational Opportunities of Military-Connected Students," examines the overwhelming shortage of high-quality education opportunities for military-connected students across the country.
Taking a look at military-connected student education in four states – Colorado, Missouri, North Carolina, and Virginia – the report identifies areas of strength and opportunities for growth when it comes to educating military-connected students, who move 2 to 3 times more frequently than their civilian peers during their K-12 education.
The report also includes a series of recommendations for how states and policymakers can improve day-to-day education experiences for military-connected families.
The authors explain how military students are often faced with:
Inconsistent content and achievement standards from state to state;
Educators and decision makers prepared to offer only limited support;
A shortage of effective state and school district policies to identify and support military-connected families and students.
"Military families face many challenges while serving their country. The quality of educational options – including the availability of high, consistent standards, and states and districts that are able to support them – shouldn't be included in that list," says Jim Cowen, executive director of the Collaborative for Student Success.
Click here to download the report.
Read more:
Military Times: "Study: Academic performance varies widely among districts serving military students"
Washington Post: "When troops worry about their kids' schools, our military suffers"
Inside Sources: "How Can We Improve Educational Opportunities for Students in Military Families?"
The Virginian-Pilot: "Lack of quality school choices are hurting military families. Is open enrollment a solution?"
Fayetteville Observer: "North Carolina an example to improve education for military children, think tank says"
Fox News Opinion: "Military families deserve high-quality educational offerings. They're not always getting them"