The NAEP Mapping Study Shows that the Honesty Gap is Closing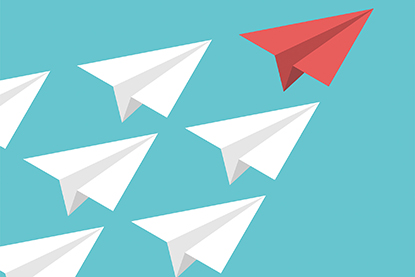 On Friday, August 23, 2019 Jim Cowen, Executive Director of the Collaborative for Student Success, published the following memo on a recent release of the National Assessment of Educational Progress (NAEP) mapping study by the National Center for Education Statistics (NCES).
The results of the NAEP mapping study are the clearest indication yet that the gap between what states deem proficient and what students actually need to know and be able to do to be successful is closing. Eliminating this honesty gap is critical to ensuring that all students, in every state, are academically prepared for college and challenging careers.
Political Courage Isn't Easy to See
Over the last ten years states across the country have put in place high standards and high-quality assessments – all with an eye toward long-term student success. NCES Associate Commissioner Dr. Peggy Carr quoted in U.S. News and World Report said, "States that were identified as having lower standards increased their expectations for students over the previous decade…We are seeing a large decrease in the number that have set their standards below NAEP basic."
While the rubber hit the road in classrooms and schools where teachers are working hard to support their students, that same road has been filled with misinformation campaigns and legislative battles. These results confirm that most states have stuck to high expectations for their students, and not given in to political pressure to lower the bar.
NCES' previous mapping study showed a dramatic increase in academic expectations across almost all states since 2007, and this year we see more improvement as states continue to refine how they assess those academic standards. Unfortunately, too many students think that they are prepared for college-level work only to discover that they need remedial classes. NCES' results mean that students across the country are more likely to enter college or the workforce prepared to succeed. In Washington, D.C., for example, more students are meeting the rigorous bar set by the PARCC assessment, which mapped at proficient in NAEP 4th grade mathematics – the highest of all state assessments – and near proficient in 4th and 8th grade reading.
The Road Is Long
It is important for state leaders and education advocates to continue to hold firm in the face of opposition to high standards and rigorous assessments. As Dale Chu points out on Assessment HQ's Testing 1-2-3 blog, "The sticky wicket in all of this good news is that with the exception of D.C, the remaining PARCC states have since ditched the consortium. This raises the question of whether the positive trend we're celebrating today will continue. With states continuing to play musical chairs with their tests, only time will tell."
With success trending in states across the country we remain hopeful that high standards and high-quality assessments are here to stay. As I've said before, lowering the bar isn't an option.
About the Collaborative for Student Success
At our core, we believe leaders at all levels have a role to play in ensuring success for K-12 students. From ensuring schools and teachers are equipped with the best materials to spotlighting the innovative and bold ways federal recovery dollars are being used to drive needed changes, the Collaborative for Student Success aims to inform and amplify policies making a difference for students and families.

To recover from the most disruptive event in the history of American public schools, states and districts are leveraging unprecedented resources to make sure classrooms are safe for learning, providing students and teachers with the high-quality instructional materials they deserve, and are rethinking how best to measure learning so supports are targeted where they're needed most. 
Back to The Latest News