Why Common Core is a Non-Issue in the Race for President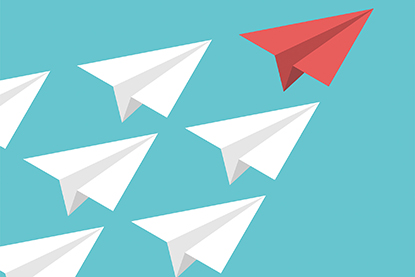 On January 28, 2016 Karen Nussle, Executive Director of the Collaborative for Student Success, weighed in on Common Core as a non-issue in the presidential elections:
In a primetime debate two weeks ago in South Carolina, Republican leaders engaged in a spirited dialogue about the Common Core State Standards and what each's position means for their bid for the GOP nomination.
"We cannot afford to have a president of the United States that supports Common Core!" insisted Sen. Rubio.
If Common Core State Standards are and important issue in determining the nomination, then understanding each candidate's position is important. That's the problem with Senator Rubio's statement, it doesn't line up with his previous actions. Other candidates have made similarly confusing statements, making it hard to figure out just where each stands.
As a candidate for U.S. Senate several years earlier, Rubio frequently boasted about the leadership role he took in the state legislature to rewrite Florida's K-12 standards, a multi-year effort that began in 2008 and led to the adoption of Common Core. In fact, Rubio supported the federal Race to the Top program without a word of criticism for 18 months.
What is striking about Rubio is that he claims to oppose Common Core on the grounds that it invites federal overreach. yet when he had the opportunity to guard against Washington interference, he did nothing: Rubio didn't show up to vote on the Every Student Succeeds Act (ESSA), which settled once and for all concerns about federal overreach by prohibiting Washington from incentivizing states to adopt education standards.
On the eve of the final debate before the first primary votes are cast in Iowa, it's worth bearing in mind that many Republican leaders have mixed positions on Common Core. Many vocal leaders have a complicated relationship with the standards marked by inconsistencies, misunderstandings, and shifting positions, while others have staked out governance positions on standards that are unconstitutional.
These vulnerabilities explain the difficulty some conservative leaders have in scoring a clean hit on the topic of Common Core, and why, in turn, early predictions about the political toxicity of the issue never quite materialized.
One-Time Supporters
Like Rubio, Chris Christie, former Hewlett Packard CEO Carly Fiorina and former Governor Mike Huckabee each previously supported Common Core State Standards, just as Governors Scott Walker and Bobby Jindal did before them.
All of them were in favor of Common Core at some point. Where they truly stand now may be harder to divine.
Misunderstanding Common Core
Even candidates who have signaled they'd employ every available executive power and then some to snuff out Common Core, appear not to understand how Common Core works.  Because they are state standards, as federal office holders they would have absolutely no jurisdiction to abolish Common Core. Here are some more confusing statements and some facts that illustrate why they are confusing:
"We're gonna end Common Core," promises Donald Trump, just before suggesting his administration would actually take a more active role in education. "We're gonna have education an absolute priority."
"We need to repeal every word of Common Core!" argues Senator Ted Cruz.  Common Core is not a law, and Washington cannot "repeal" academic standards adopted by states.
As U.S. Senators, neither Cruz nor Rand Paul supported ESSA, legislation that expressly prohibits the Department of Education from encouraging or coercing states to adopt academic standards.
Yet all of them, along with Ben Carson, have suggested they would use presidential powers to undermine Common Core. Because these are state, not federal standards,  doing so would fall well outside the scope of what can be done through executive orders – a practice the Obama administration has been strongly criticized of doing.
Common Core: State of Play
In part because the candidates don't appear to fully understand Common Core and also because the rhetoric doesn't match reality, eighteen months after one national newspaper predicted Common Core might be the most important issue in the 2016 Republican presidential race, the topic has dwindled into a virtual non-issue in the national landscape.
In the seven primetime GOP debates that have taken place, Common Core has been discussed less than five minutes. In other words, less than .02% of the debate time has focused on Common Core.
In the Democratic Party debates, Common Core has received even less attention.
Common Core may be a convenient punching bag for some conservative leaders, but the standards remain firmly established in 43 of the original 46 states that adopted them. While many are reviewing, tweaking and even renaming the standards, states are resisting pressure to revert to lower standards – not because Washington is compelling them, but because the standards raise the bar for students.
The enactment of ESSA forever ends what has long been the greatest point of vulnerability for Common Core: federal entanglement through Race to the Top and secretarial waivers in states' decisions surrounding the adoption of standards and the selection of aligned assessments.
Misguided rhetoric notwithstanding, the next President will ultimately have very little ability to influence state and local decisions pertaining to standards and testing. States today – more than ever – remain in complete control and have overwhelmingly chosen to adopt higher standards that are the Common Core State Standards or are based on them.
Note: The Collaborative for Student Success does not and will not endorse any candidate, nor encourage anyone to vote for or against anyone running for public office.
About the Collaborative for Student Success
At our core, we believe leaders at all levels have a role to play in ensuring success for K-12 students. From ensuring schools and teachers are equipped with the best materials to spotlighting the innovative and bold ways federal recovery dollars are being used to drive needed changes, the Collaborative for Student Success aims to inform and amplify policies making a difference for students and families.

To recover from the most disruptive event in the history of American public schools, states and districts are leveraging unprecedented resources to make sure classrooms are safe for learning, providing students and teachers with the high-quality instructional materials they deserve, and are rethinking how best to measure learning so supports are targeted where they're needed most. 
Back to The Latest News